Good afternoon Ram families, this is Greg Walker, superintendent of Paoli Schools with my weekly update. . We were informed late last Friday of a positive student. Contact tracing identified several students and a staff member who are now self-quarantining. This week has been good, there have been no students or staff members who have tested positive. Our students and staff continue to do a great job of following our procedures. I wish to encourage each of you to continue to practice social distancing, wear your mask when that isn't possible, and wash those hands. Have a great weekend and Go Rams.

The ISDH has sent out another update to the school exclusion criteria for COVID-19. At this time, siblings and households members of individuals with COVID-19 symptoms do not automatically get excluded unless there is a significant concern for COVID-19. This is a nursing judgment call based on the reported and observed symptoms, responses to questions regarding contacts and travel, and other known information.

Weekly COVID-19 update for Friday, September 11, 2020

Weekly COVID-19 update from Superintendent Greg Walker.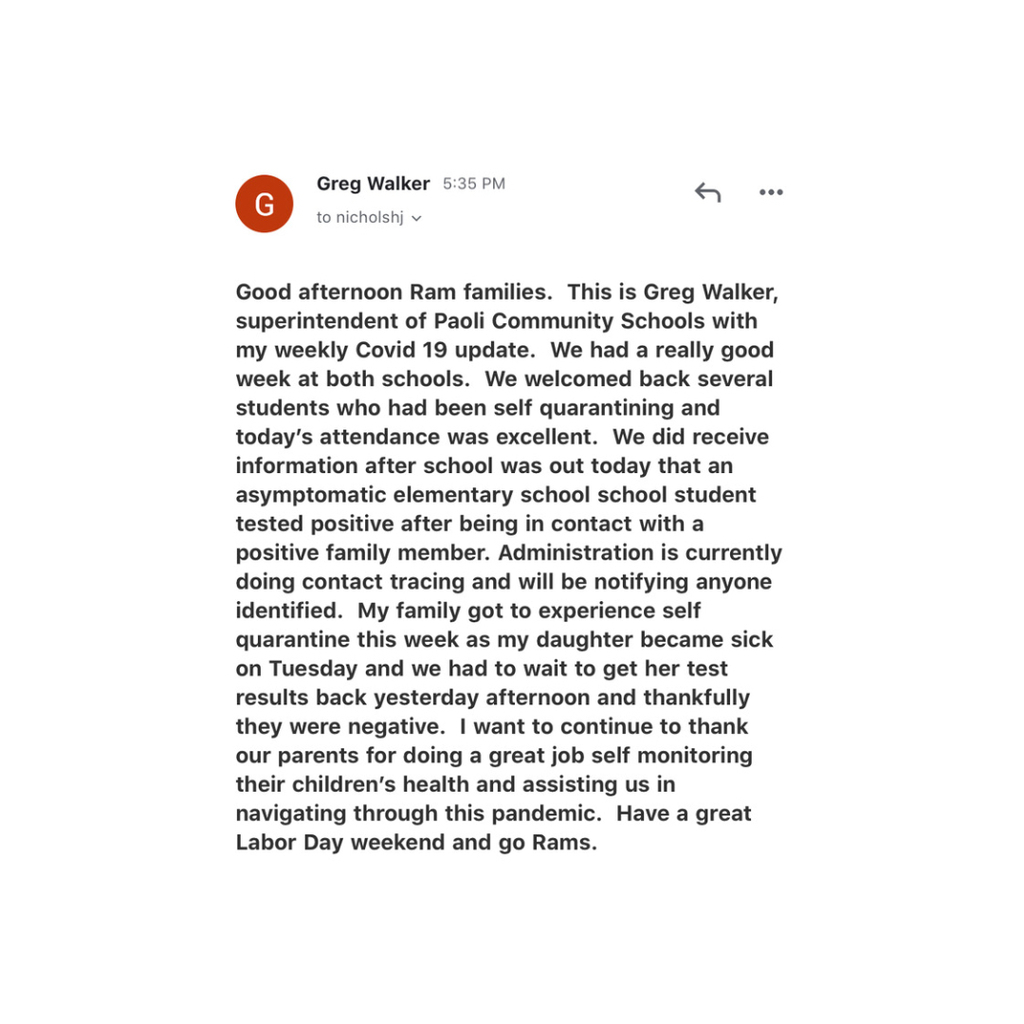 Each Friday, Superintendent Greg Walker will be providing a weekly update on COVID-19 and our school corporation. Please see the August 28, 2020 update below.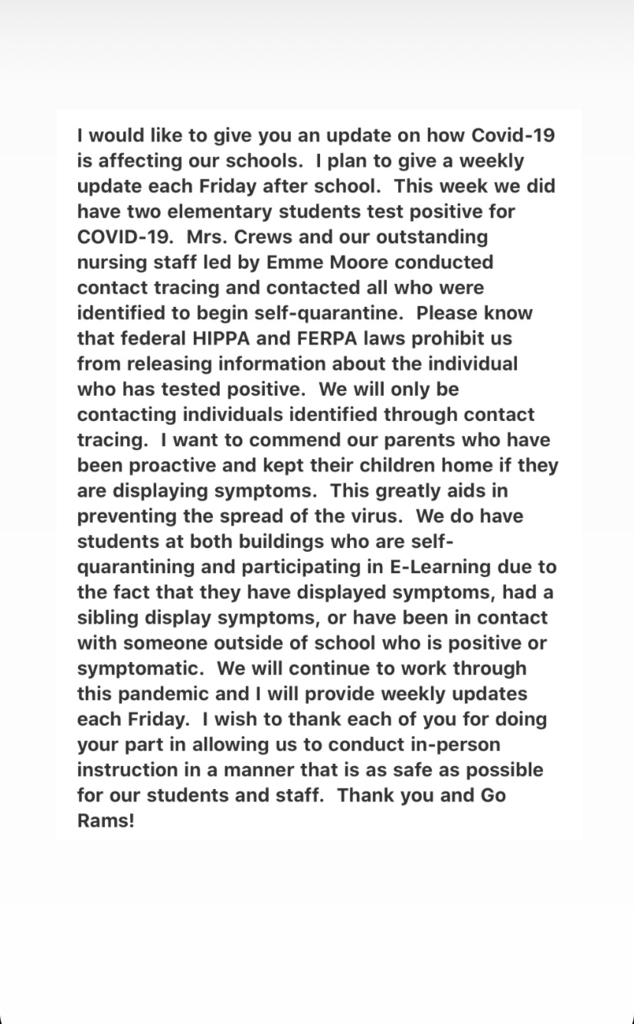 Parents -- please make sure you're regularly updating your contact information in Harmony so that we have the most up-to-date information when contacting you!