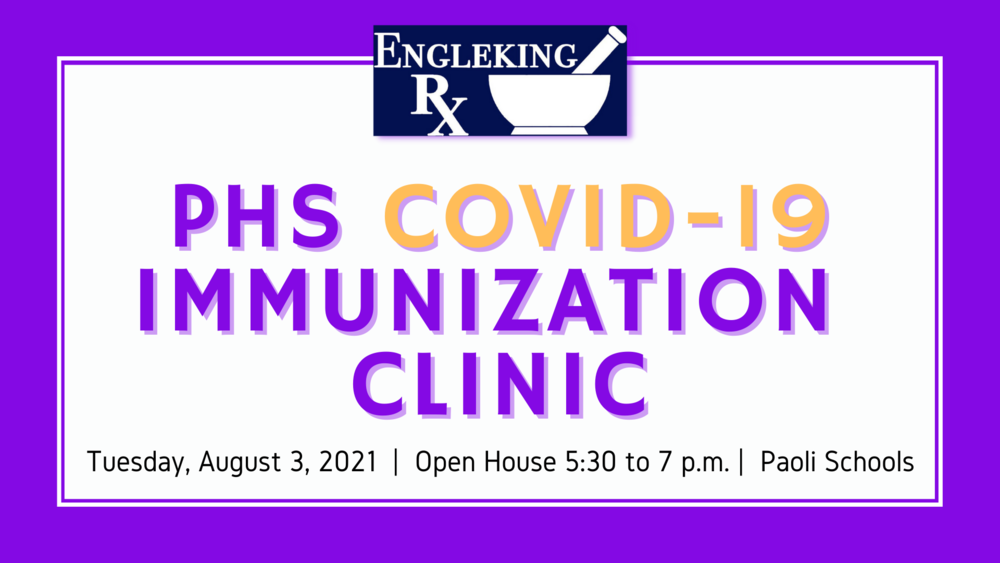 On Tuesday, August 3, Paoli High School will host a COVID-19 vaccine clinic for age-eligible students during Open House. Ryan Engleking of Engleking Pharmacy will be available with...
Our athletic department has updated guidelines for our basketball teams and fans. Click HERE for more information.
Governor Holcomb's latest Executive Order (20-53) provides guidance to schools and communities for January 4-24, 2021. Click HERE to learn more about how these orders impact our s...